The Rising Epidemic
What do President Ronald Reagan, Prime Minister Margaret Thatcher, actors Jimmy Stewart and Charlton Heston, and artists Norman Rockwell and Willem De Kooning, all have in common? All of them died as a result of Alzheimer's disease or related complications.
Alzheimer's is a devastating neurological disease that also takes an overwhelming emotional, physical, and financial toll on families and caregivers. A 2014 study supported by the American Academy of Neurology indicates that Alzheimer's disease is the third leading cause of death in the United States.1 According to these scientists, the Center for Disease Control and Prevention (CDC) incorrectly ranks Alzheimer's disease as the sixth leading cause of early mortality, reporting 84,000 deaths during 2010. Their study concluded that the actual death toll in 2010 was over 503,000, closely following cardiovascular disease and cancer. The discrepancy is attributed to death certificates for individuals with Alzheimer's that often list acute conditions such as pneumonia as the primary cause of death rather than Alzheimer's.
According to the Alzheimer's Association, an estimated 5.3 million Americans of all ages have Alzheimer's disease and 700,000 people age 65 and older will die with the disease in 2015. By 2050, they estimate 130 million people worldwide will become victims of the disease, including more than 13 million Americans, barring the development of medical breakthroughs to prevent or cure the disease.
Aging: The #1 Risk Factor
If increasing age is the #1 risk factor for Alzheimer's disease, is it true that if we all live long enough, we'll eventually lose some cognitive function or even develop Alzheimer's? Not according to a study by McArthur Research Network that found that although greater age is certainly correlated with increased morbidity, some people live into their 70s, 80s, and 90s in good health, with active lifestyles, and a willingness and ability to work, suggesting that poor health is not a necessary consequence of survival to older ages.2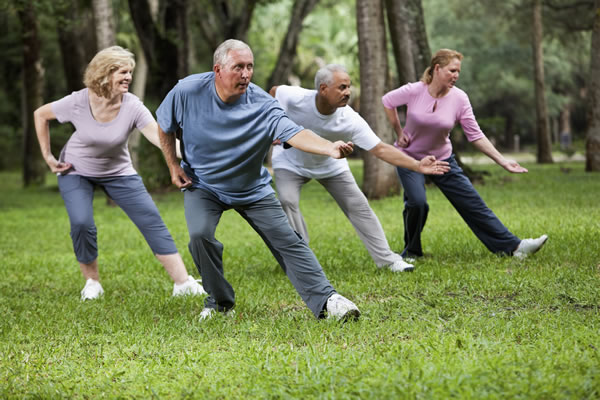 The study concluded that although most people are aware that their lifestyle choices affect their health, they may be unaware of the degree to which they may be able to maintain their youthful vigor into much older ages or how large the long-term variation in health outcomes can be.
According to the National Institute on Aging, "scientists don't yet fully understand what causes Alzheimer's disease, but it has become increasingly clear that it develops because of a complex series of events that take place in the brain over a long period of time. It is likely that the causes include some mix of genetic, environmental, and lifestyle factors." Genetic predisposition plays a large role in the 5% of early-onset cases, however most cases of Alzheimer's are the late-onset form that develops after age 60. Genetics may also play a role in some of these cases, however researchers are finding it may be possible to control your genetic destiny.
Can It Be Prevented?
"Alzheimer's Disease is the only cause of death in the top ten in America that cannot be prevented, cured, or slowed" says the Alzheimer's Association. It can't be prevented or slowed? Really? Well, let's ask this question: What do these leading neurological researchers all have in common?
Dr. Gary Small, M.D., professor of psychiatry and director of the UCLA Longevity Center at the Semel Institute for Neuroscience & Human Behavior, and author of the "Alzheimer's Prevention Program"
Dr. David Perlmutter, M.D., Board-Certified Neurologist, Fellow of the American College of Nutrition, and author of the #1 New York Times bestseller "Grain Brain"
Dr. Vincent Fortanasce, M.D., Clinical Professor of Neurology at USC, and author of the "Anti-Alzheimer's Prescription"
Dr. Neal Barnard, M.D., Adjunct Associate Professor of Medicine at the George Washington University School of Medicine, Board-Certified Neurologist, President of the Physicians Committee for Responsible Medicine, and author of "Power Foods for the Brain"
The answer? Their research has concluded that, for the average person, lifestyle choices have a greater impact on whether or not one develops Alzheimer's than most people realize. Mental and memory exercises, physical fitness, stress management and a brain-healthy diet all appear to strengthen cognitive abilities and delay the onset of Alzheimer's symptoms. A healthy-brain lifestyle strengthens the brain's neurons, postpones mental decline and improves memory ability and brain efficiency.
And they're not alone. A little research reveals plenty of evidence that physical exercise, mental stimulation, healthy diet, and other lifestyle factors lower the risk for Alzheimer's disease. So why doesn't this information have the attention of our policy makers, and why isn't it finding its way to the general public? Here's what we know:
A National Institutes of Health (NIH) consensus panel concluded that the available research is inadequate to prove that Alzheimer's can be prevented. They did say that many of the healthy lifestyle studies are promising and do provide new insights into the prevention of cognitive decline and Alzheimer's disease – but that definitive, long-term studies are necessary to determine they work.3 This is why although you will see some information about prevention and the "potential" impact of lifestyle-related factors on the Alzheimer's Association website, their position is that it can't be prevented or slowed.
While scientific research aimed at developing new pharmaceutical interventions for existing neurological problems is intensely funded, precious few resources are available for institutions involved in researching and identifying modifiable factors involved in preventing devastating neurological conditions including Alzheimer's disease, multiple sclerosis, and Parkinson's disease.
So do we wait ten to twenty years for a long-term lifestyle study before implementing successful preventive methods that are well-documented in current peer-reviewed scientific literature? Do we just stay the course and hope for a pharmaceutical cure?
Current Treatment Options
The FDA has approved five drugs in the treatment of Alzheimer's – Reminyl, Exelon, Aricept, Cognex and Namenda. Americans spend over a billion dollars annually on these drugs that offer only modest improvement for a limited time. And many of these are accompanied by dangerous side effects such as depression, mood changes, confusion and even hallucinations.4 
Recently, it was announced that an experimental drug for Alzheimer's disease developed by Biogen IDEC sharply slowed the decline in mental function in a small clinical trial.5 The drug, called 'aducanumab', is designed to get rid of amyloid plaque in the brain, which is widely believed to be a cause of the dementia in Alzheimer's disease. The drug not only slowed cognitive decline but also substantially reduced plaque in the brain, and higher doses were better than lower doses. "However, there was a high incidence of a particular side effect (brain swelling) that might make it difficult to use the highest dose." Might make it difficult to use?
Biogen's stock has risen 50% since early December, when the company first announced the drug had slowed cognitive decline in the trial, without saying by how much! And apparently side effects don't matter to Wall St. "Out-of-the-ballpark efficacy, acceptable safety," stated Ravi Mehrotra (an analyst at Credit Suisse) in mid-March upon release of trial results. Shares of Biogen instantly rose $42.33, or 10%, to $475.98. The drug could achieve billions in annual sales if the results from this small trial are replicated in larger trials that Biogen said it hoped to begin this year. How many people participated in this initial trial? 166.
An initial trial with 166 participants and a soaring stock price? Hundreds of studies on the impact of lifestyle changes and the prevention or reversal of Alzheimer's, but whose stock price rises on that news? If it even makes "the news".
What About Reversal?
Yes! There's evidence that cognitive decline can be reversed. For example, a recent study conducted by Dr. Dale Bredesen of UCLA's Mary S. Easton Center for Alzheimer's Disease Research and the Buck Institute for Research on Aging found evidence that Alzheimer's stems from an imbalance in nerve cell signaling.6 In the normal brain, specific signals foster nerve connections and memory making, while balancing signals support memory loss. In people with Alzheimer's, however, the balance of these opposing signals is disturbed, nerve connecting is suppressed and memories are lost. This is contrary to the popular belief that Alzheimer's is caused by an accumulation of sticky plaques in the brain.
Ten patients at varying stages of Alzheimer's disease participated in a 36-point therapeutic program that involved diet changes, brain stimulation, exercise, sleep optimization, specific pharmaceuticals and vitamins, plus additional steps that affect brain chemistry. Nine out of ten participants in the study displayed subjective and objective improvement within three to six months, with the one failure being a patient with very late stage Alzheimer's disease. Six of the patients forced to discontinue working or who were struggling with their jobs before the study were able to return to work or continue working with improved performance. Improvements have been sustained. At this time, the longest patient follow-up is two and one-half years from initial treatment, with sustained and marked improvement. A small study, yes, but with remarkable results that point to the significance of modifiable lifestyle factors for optimal brain function.
And then there's the work of Dr. Mary Newport,7 whose husband was diagnosed with early onset Alzheimer's Disease at age 51. Dr. Newport discovered the work of Brown University researchers who had looked at the brains of people who died of Alzheimer's disease. Although none of the people had type 1 or type 2 diabetes, the researchers found that they all suffered from a type of insulin resistance or insulin deficiency which prevented the brain from using glucose for fuel. Continuing on this path led Dr. Newport to experiment with ketones, in the form of coconut oil, as an alternative food for the brain. Her husband began a regimen of coconut oil and experienced dramatic improvement in cognitive function for several years.
Dr. Newport's discovery went viral, and soon hundreds of people were contacting her to report similar results. These testimonials helped to secure grants for research at the University of South Florida (USF) Byrd Alzheimer Institute, where humane animal studies have been completed and a clinical trial of coconut oil in 65 people with mild to moderate Alzheimer's disease is currently in progress. There are several other large studies underway to understand the effects of MCT (Medium Chain Triglyceride) oil, a natural source of dietary fat that is abundant in coconut oil, on Alzheimer's. Dr. Newport advises "Studies of ketone esters for Alzheimer's disease urgently need to be undertaken, but funding for mass production of the ester and clinical testing has not yet materialized. For now, you can provide ketones to the brain as an alternative fuel by consuming foods that contain medium chain triglycerides to produce ketones. What do you have to lose?"
What We Can Do
We acknowledge Alzheimer's disease is highly complex and individual, and it would be an oversimplification to suggest that lifestyle alone is the solution for everyone. However, for the majority of us, the evidence in support of lifestyle modification keeps mounting. Take for example the recent study by Rush University Medical Center in Chicago.8 They found that a specially designed MIND diet for the brain, with even moderate adherence, shows reduction in incidence of Alzheimer's disease by as much as 53%!
And The Lancet recently published results from a two-year Finnish Geriatric Intervention Study to Prevent Cognitive Impairment and Disability – (FINGER) study – that concluded, "Findings from this large, long-term, randomized controlled trial suggest that a multidomain intervention could improve or maintain cognitive functioning in at-risk elderly people from the general population." The intervention included diet, exercise, and cognitive training compared to a control group who received standard health care.9 
Damage to the brain starts decades before the first signs of Alzheimer's disease. It's encouraging to know it is within our power to keep our brains healthy and reduce our risk of developing this insidious disease.
Our brains are the one tool we have to learn EVERYTHING, interact with the world, and to control bodily functions. It makes sense that EVERYONE be empowered with the knowledge to maintain a healthy brain.
Uvida will offer coursework covering a wide-range of topics focused on optimizing brain function from early childhood through adulthood.
---
The Lancet: "Preventing cognitive decline in at-risk elderly people: A randomized control trial"